FABIO PRODUKT - manufacturer of vegetable oils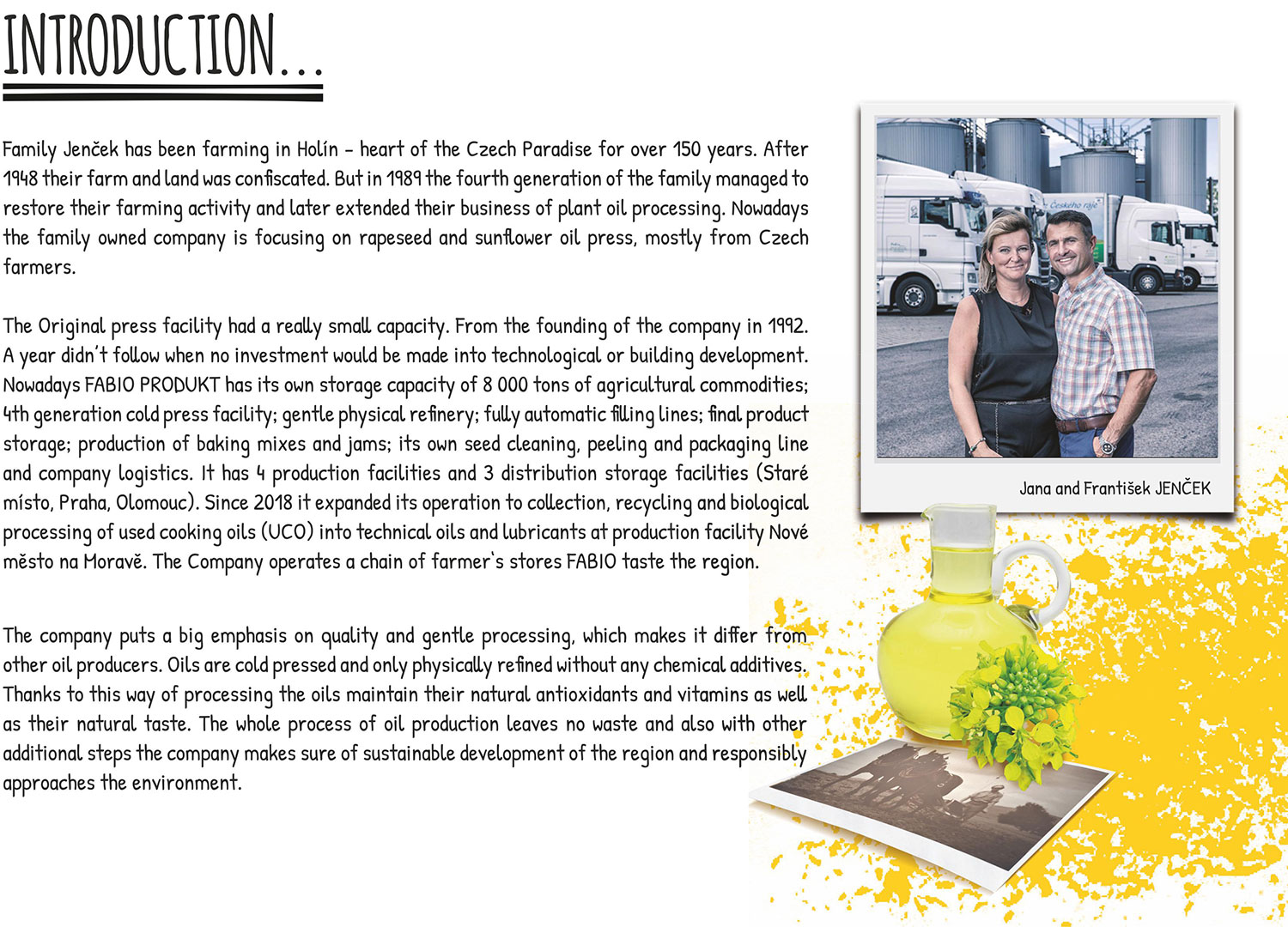 Family Jenček has been farming in Holín - heart of the Czech Paradise for over 150 years. After 1948 their farm and land was confiscated. But in 1989 the fourth generation of the family managed to restore their farming activity and later extended their business of plant oil processing. Nowadays the family owned company is focusing on rapeseed and sunflower oil press, mostly from Czech farmers.
The Original press facility had a really small capacity. From the founding of the company in 1993, a year didn't follow when no investment would be made into technological or building development. Nowadays FABIO PRODUKT has its own storage capacity of 8000 tons of agricultural commodities; 4th generation cold press facility; gentle physical refinery; fully automatic filling lines; final product storage; production of baking mixes and jams; its own seed cleaning, peeling and packaging line and company logistics. It has 4 production facilities and three distribution storage facilities (Staré místo, Praha, Olomouc). Since 2018 it expanded its operation to collection, recycling and biological processing of used cooking oils (UCO) into technical oils and lubricants at production facility Nové město na Moravě. The Company operates a chain of farmer's stores FABIO taste the region.
The company puts a big emphasis on quality and gentle processing, which makes it differ from other oil producers. Oils are cold pressed and only physically refined without any chemical additives. Thanks to this way of processing the oils maintain their natural antioxidants and vitamins as well as their natural scents and taste. The whole process of oil production leaves no waste and also with other additional steps the company makes sure of sustainable development of the region and responsibly approaches the environment.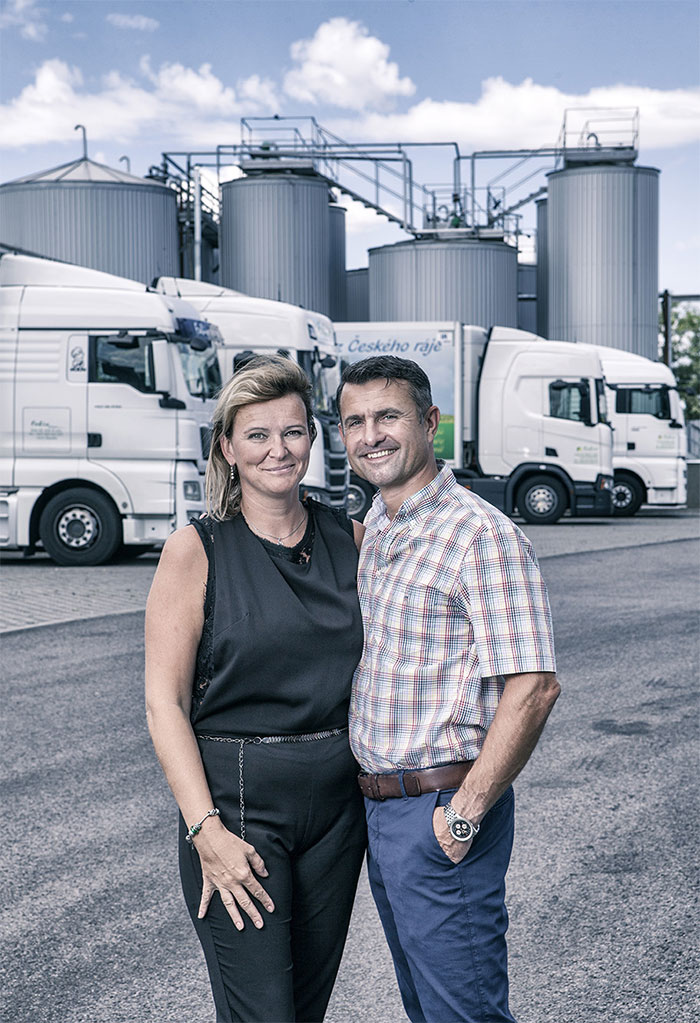 PDF page preview